Implementing Respiratory Protection Programs In Hospitals: A guide for Respirator Program Administrators
Region:

Los Angeles County
Source:

California Department of Public Health (CDPH)
Resource Updated:

May. 01, 2012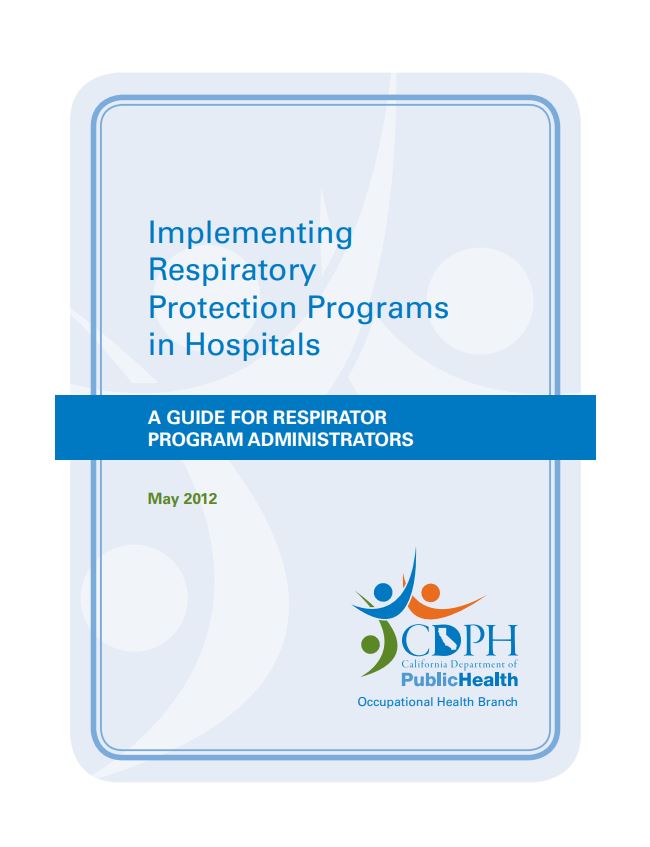 About this Resource
A California Department of Public Health (CDPH) document providing hospitals in California with a tool for developing and implementing effective respiratory protection programs, with an emphasis on protecting health care workers from aerosol transmissible diseases (ATDs).
Audience
Licensed healthcare professionals responsible for developing and implementing a respiratory protection program for aerosol transmissible diseases and airborne hazardous materials at their facility.
Key Takeaways
This guide is a tool to help California hospitals/healthcare facilities develop and implement an effective respiratory protection program
Emphasis on the healthcare setting
Practical step-by-step manual
Contains resources for training for respirator program administrator
Lists diseases requiring airborne precautions and droplet precautions
Find related resources on...