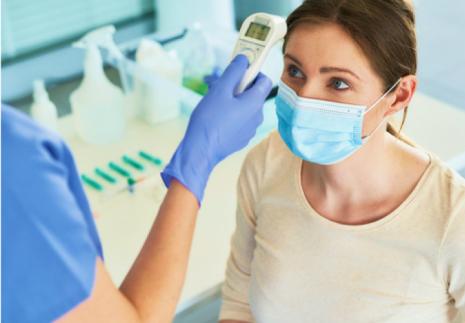 Back to Basics Training Guide
The resources in this guide will help you identity, test for, report, and care for patients with Special Pathogens.
Identifying and Testing for Special Pathogens
What qualifies as a reportable disease or condition?
Not sure if the disease or condition you're treating must be reported? The resource below lists the nearly 100 mandated reportable diseases and conditions for Los Angeles County, as well as required forms, and instructions on where, how, and what to report.
Every health care provider is responsible for reporting suspected cases of certain diseases to certain health authorities, depending on the suspected pathogen involved and the circumstances. 
Required reporting methods also vary by disease, but usually include some combination of:
Immediate telephone call

Within 1 day by email

Within 7 days by fax, email, phone, or mail
Different pathogens have different protocols.
In addition to reporting methods and requirements, the testing and patient care requirements for suspected cases also vary by pathogen. 
Guidance for clinical laboratories on testing needed for assessment and care of patients at risk of Ebola Virus Disease
Overview of molecular and serology tests for Middle East Respiratory Syndrome Coronavirus (MERS)
General information on monkeypox disease including signs and symptoms, transmission, prevention, and treatment; testing; and how to receive the vaccine
Overview of the viral tests for SARS-CoV-2 and their intended uses
If you need to send samples to the Public Health department in LA County, use this form.
Guidance for PPE in the Workplace
If your employees wear PPE in the workplace, California requires you to have a respiratory program in place. Starting and Managing a Respiratory Program in California
California has also adopted standards (the Cal/OSHA ATD standard) to help protect employees from certain airborne infections due to their work activities.
Transporting Special Pathogen Patients in Emergency Medical Services
Screening Calls
This screening tool for medical dispatch centers includes pre-arrival instructions for EMS providers who are responding to patients with a possible emerging infectious disease. It also lists countries under public health surveillance for responders to reference. 
Assessing and Transporting Patients
This easy-to-read flowchart shows the process for determining a patient's risk level for Ebola Virus Disease during pre-hospital care and gives guidelines on how to transfer them safely to an appropriate facility. 
Preparing for Special Pathogen Cases
Drills and exercises can help ensure that your facility is prepared to respond effectively in the event of a special pathogen outbreak. NETEC has prepared the following exercise templates that follow ASPR guidelines to help with training at your facility.
Handling special pathogen cases requires special attention to waste management. Follow guidelines for safely handling, inactivating, transporting, and disposing of Category A infectious waste.